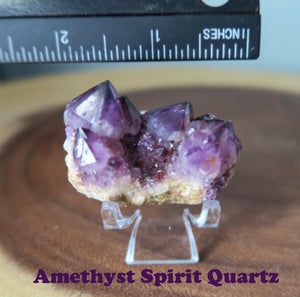 Clear Quartz Crystal Cluster Natural Crystal Geode
Spirit Quartz is a crystal of Harmony and Alignment, it is found only in the Magaliesberg Mountain region of South Africa. There are four natural forms of Spirit Quartz - Amethyst, Citrine, Smokey, and White Quartz, this piece has Amethyst and Citrine combinations.
Spirit Quartz is said to align our consciousness with higher wisdom that transcends duality, in this way, we reach a state of objectivity, that objective understanding brings forward harmony, peace, and unconditional acceptance in an empowered sense.
Cluster crystals are great to work with community issues, social relationships, and collective healing.